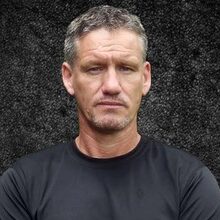 Mark "Billy" Billingham
Advisor
Billy comes to OSS as an advisor and was instrumental in repatriating one of our Afghan families during the fall of Kabul in 2021. Mark joined the Parachute Regiment in 1983 and served until 1991 holding an array of positions including: Patrol Commander for operational tours in many worldwide locations and also served as a training instructor for the Regiments as a military specialist. Billy joined the SAS in 1991 as a Mountain Troop specialist and has been responsible for planning and executing strategic operations and training at the highest level in numerous locations (Iraq, Afghanistan, South America and Africa) and has led countless hostage rescues.
Billy is a certified SF and Counter Terrorist Sniper Instructor, Advanced Evasive Driving Instructor, Tracking/Jungle Warfare/Navigation Instructor, Demolition/Sabotage Instructor, Ski Mountaineering/Rock Climbing/Abseiling/Ice climbing Instructor, Combat Survival/RTI Instructor, Counter Terrorist Instructor (all options) and has worked as a Patrol Medic/Trauma Life Support agent for 5 hospital attachments.
After his military career, Billy became a bodyguard and looked after people such as Brad Pitt, Angelina Jolie, Sir Michael Caine, Jude Law, Hulk Hogan, Kate Moss, Russell Crowe and Tom Cruise. Billy is currently working on his UK speaking tour amongst other ventures.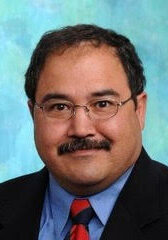 Floyd Holcom
Advisor
Floyd comes to OSS as an advisor with a proven nonprofit expertise. He brings his key foundational skills from over 35 years as a Special Operations leader, Mr. Holcom has adapted to broad environments and provides successful completion of complex projects. A fluent Chinese Mandarin speaker as well as other languages such as Persian Farsi and Korean, his international capability is a rare find in the United States.
As a member of several Not For Profit and Private Sector Board of Directors, Ethical Financial Governance, Analytics, Strategic Planning and Business Intelligence are key skill sets he delivers. Mr. Holcom has successfully started companies from the ground up and continues to explore a wide variety of industries.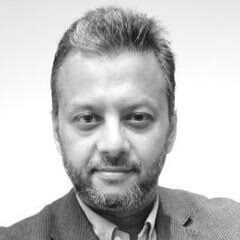 Rahzeb Chowdhury
Advisor
Rahzeb comes to OSS as one of our chief advisors on all policies associated with refugee resettlement. Rahzeb is a strategy specialist with more than 30 years' experience of= managing and delivering highly complex, multi-component projects working with senior counterparts in the government and private sector. Many of his engagements have focused on= advising governments on governance, public sector reform, security, policy reform, privatization and encouraging private sector-led growth.
Rahzeb works with the Cranfield Trust and Charityworks in the UK to provide strategy advisory and mentoring support to the boards of UK-based charities and third sector staff respectively. Rahzeb was also formerly a Trustee of an international charity working in sub-Saharan Africa, where he brought a specific focus on risk management, safeguarding and other policy issues.